Poets Laureate Across Massachusetts
Meet Juan Matos, Worcester's Poet Laureate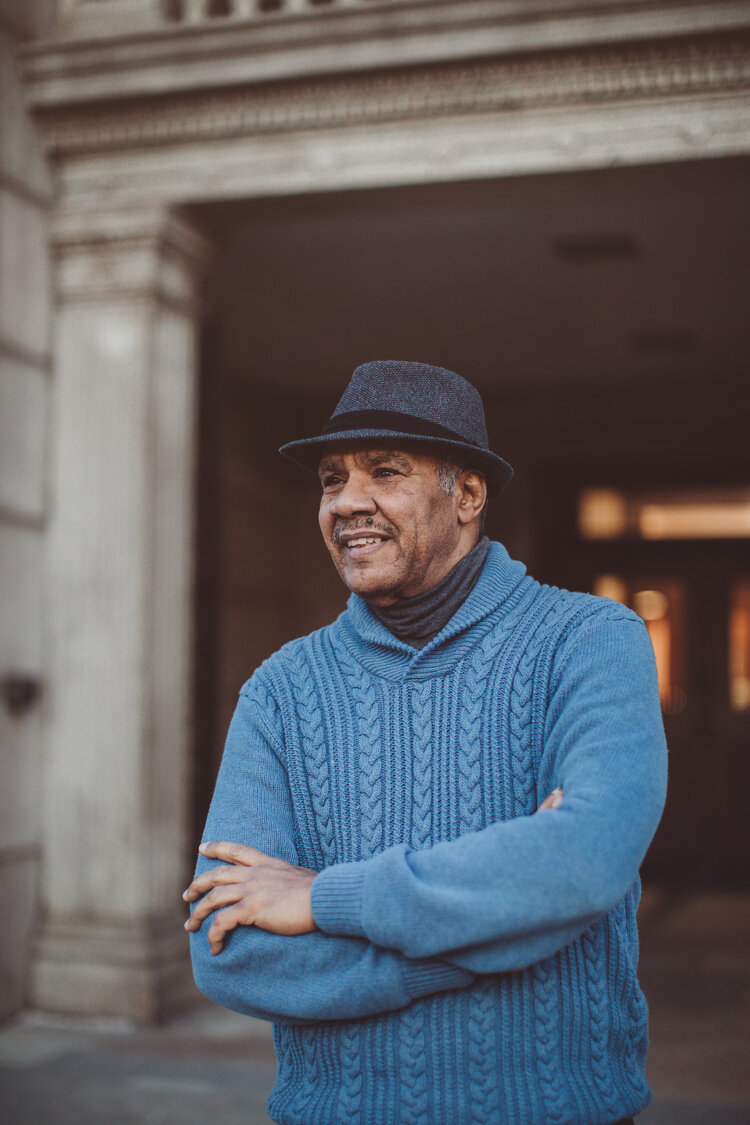 When did your city or town decide to establish a poet laureate position? Is there a length of time the poet laureate serves?
Distinguish poet, Gertrude Halstead, was Worcester's first Poet Laureate and served from 2007 until her death in 2012. The post was vacant until late 2019 when the Worcester Cultural Development Office reopened the search.
The Worcester Poet Laureate serves a two-year term, 2020-2022, and Worcester's first Youth Poet Laureate, Amina Mohammed, has a term for the calendar year of 2020.
The initiative I most admire is in Worcester's Cultural Department's plan: "Engage Worcester residents, visitors, civic and elected leaders, young people, adults, seniors, and students of all ages about the value of poetry, the written word, and creative expression through six or more self-coordinated or community-partnered activities in coordination with the Cultural Office."
What was the selection process like? (Who was involved, who made the decision?) Did the city/town have requirements and goals for the position? If so, how do they reflect your own priorities and initiatives?
In conjunction with the Worcester County Poetry Association, the director of the Worcester Cultural Coalition hosted a seminar, led by Christopher Reilley, former Poet Laureate of Dedham, MA, and then issued a call to poets inviting them to submit samples of their work, a resume, letters of recommendation, and evidence of cultural activism. A five-person committee included poets and professors, a librarian and community members active in local cultural organizations. The committee reviewed applications, and I was given the honor of being chosen as Worcester's Poet Laureate.
In particular, I was drawn to the position for the opportunity to serve youth, students, and senior citizens and bring poetry to places where it has traditionally not been presented. As Worcester's Poet Laureate, I have established contacts with local radio and television stations in order to present poetry readings that include open mics for new voices. In addition, I continue mentoring young writers, students interested in literature, specifically, in poetry.
Among the national poets laureate, which initiative have you most admired?
First of all, I must say that it is such a responsibility to follow in the footsteps of great poets like Gertrude Halstead and Elizabeth Bishop. In my case, as an immigrant educator who mostly writes in Spanish, being named a poet laureate is more than achieving recognition. It is about celebrating Poetry in the light of itself. It is about bringing out the best in us. Surely my excellent poet-colleagues share this same vision.
Have you been in touch with other poets laureate around the Commonwealth? What lessons have you applied to your own tenure?
I would love meeting with other poets laureate. Perhaps we should go ahead and hold a poetry reading online, like the one I am holding every week with Latino writers.
To what community organizations and facilities do you bring poetry (i.e., schools, senior centers, libraries, health, mental health, addiction and correctional facilities)?
I would like to also mention my work with Worcester Academy and our Poem for a Cause— a writer's workshop in which I served as a mentor, along with professor Aaron Stephenson. Students wrote and published an anthology of poems written in Spanish and translated into English. Proceeds from anthology sales were donated to Greater Worcester Community Foundation & the Worcester Together Fund.
Through a partnership with Latino Educational Institute, we developed poetry reading and writing workshops with middle school students of Worcester Public School. Along with Amina Mohamed (YPL), I have participated in poetry reading for Worcester Senior Center, Worcester Community TV, and Worcester Cultural Coalition poetry reading series: Community from Home.
I am currently coordinating a Slam Poetry program with Worcester Youth Center; and online poetry readings through Worcester Public Library.
What do you think poetry can do in the civic sphere? Have you written occasional poems for your city or town?
Poetry gives voice to the voiceless. I think our role is to participate actively in social issues. Worcester Magazine wrote about my presentation with Amina Mohamed in BLM Worcester's mural & poetry reading.
What events have you organized, physically or virtually? Do you find more engagement in your city/town with reading/appreciation events or writing/creative events?
Every Wednesday I host virtual poetry readings, and maintain the Worcester Poet Laureate Facebook page. Through these digital means, I find that the community has a way to organize and stay engaged.
What is your favorite question that people have asked you about poetry?
Mostly, Why do you write poetry? Children, youth, and adults always want to know why we write poetry. I tell them, "I write poetry because poetry allows me to breathe, poetry gives me life and the plural voice we all need."
Do you think your city/town has benefitted from having a poet laureate?
Of course. The cultural movement needs poetry as an instrument to expose youth and readers to creativity and aesthetics. Being honest, I would love to reach more audience. Due to the pandemic, we are learning how to do things we love in new ways. I hope these new channels would continue to promote poetry.
If someone in your city/town wanted to become more involved in poetry, what would you recommend to them?
To persist, to be tenacious with what you love doing. Sharing poetry, literature, culture, in general, is one of the most rewarding and inspiring endeavor a human being can do.
---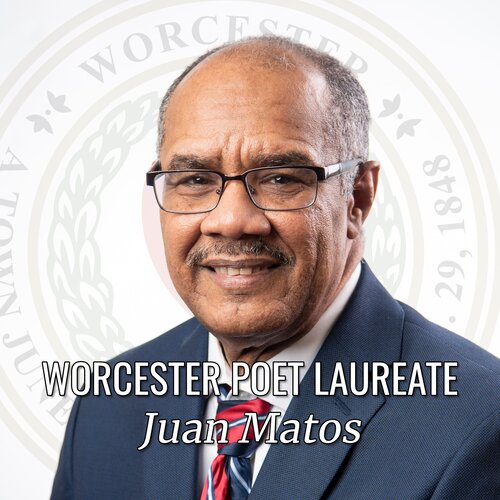 Juan Matos, Worcester's Poet Laureate, taught Spanish Literature and ESL for 32 years, the last 22 of which in Worcester Public Schools. He wrote and published 12 poetry books and anthologies, and founded several literary groups and workshops. He has a long record of advocating for poetry and the arts. In 2019, he was awarded a Key to the City of Worcester, the Worcester Latino Dollar for Scholars Vision Award, an Honorable Citation from the Massachusetts House of Representatives, and the Father Miguel Bafaro Legacy Award. Juan has received the Casa Cultural Dominicana de Worcester Leadership Award, and his home city of Santo Domingo, Dominican Republic recognized Matos as a Distinguished Son for Contributions to Literature.

Alice Kociemba is the Founding Director of Calliope Poetry for Community. She is co-editor of From the Farther Shore: Discovering Cape Cod and the Islands Through Poetry, which will be published by Bass River Press (an imprint of the Cultural Center of Cape Cod) in 2021. In 2015 and 2016, Alice guest edited Common Threads, the poetry discussion project of Mass Poetry. She is the author of the poetry collection, Bourne Bridge (Turning Point, 2016).