In fall of 2018 – from September through November – three poets were Poets in Residence at the galleries in the Museum of Fine Arts, Boston. The workshops took place on Wednesday evenings 6:30 – 8:30 pm (Wednesday nights after 4 pm, admission is by voluntary contribution). The workshops were designed to be drop-in  and no poetry experience was required.
See below for descriptions of the exhibitions, dates, and poet bios.
Regie Gibson led a workshop at the French Pastels exhibit September 5, 12, 19 and 26
Literaryperformer Regie Gibson has lectured and performed widely in the U.S., Cuba and Europe. As a representative of the U.S., Regiecompeted for and received the Absolute Poetry Award in Monfalcone, Italy. He and his work appear in "love jones" a feature-film based on events in his life. He's been featured on HBO's Def Poetry Jam, various NPR programs, nominated for a Boston Emmy and has been a featured presenter for several Ted X events. He's served as a consultant for both the National Endowment for the Arts "How Art Works" initiative and the "Mere Distinction of Color": an exhibit at James Madison's Montpelier, examining the legacy of slavery and the U.S. constitution.Regiehas performed with and composed texts for The Boston City Singers, The Mystic Chorale and the Handel+Haydn Society. He's been published in Poetry Magazine, Harvard's Divinity Magazine, and The Iowa Review, among others. His volume of poems, "Storms Beneath the Skin", has received the Golden Pen Award and he is a recent recipient of a 2017 Brother Thomas Fellowship for Artistic Excellence from The Boston Foundation.
---
"Pastels. Polaroids and the Portrait Poem."
All art is a dialogue between the seer and the seen (scene). Through the Pastels in Treasures from the Vault, we will explore ways of capturing, in words, those possible and elusive conversations. You don't need any poetry writing experience to be part of this workshop.
---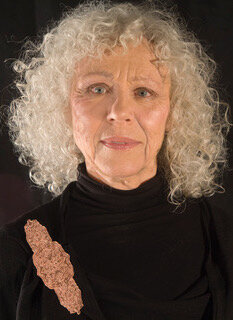 Kathi Aguero led a workshop at the Shelf Life exhibit October 3, 10, 17, 24
In addition to After That (Tiger Bark Press), Kathleen Aguero's poetry collections include Investigations: The Mystery of the Girl Sleuth(Cervena Barva Press), Daughter Of (Cedar Hill Books), The Real Weather (Hanging Loose), and Thirsty Day (Alice James Books). She has also co-edited three volumes of multi-cultural literature for the University of Georgia Press (A Gift of Tongues, An Ear to the Ground, and Daily Fare) and is consulting poetry editor of Solstice Literary Magazine. She is a winner of the 2012 Firman Houghton Award from the New England Poetry Club and a recipient of grants from the Massachusetts Cultural Council and the Elgin-Cox Foundation. She teaches the low-residency M.F.A. program in Creative Writing at Pine Manor College and in Changing Lives through Literature, an alternative sentencing program. She also teaches Creative Writing for Caregivers Workshops in community and institutional settings.
---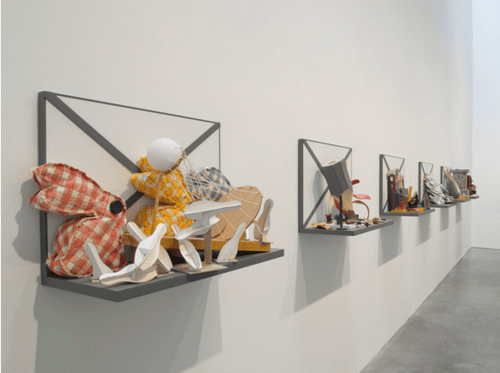 "The Extraordinary in the Ordinary"
Use writing poetry to help us, like Claes Oldenburg, see the extraordinary in the ordinary. Through writing and close observation prompted by "Shelf Life," we will deepen our response to art and spark our literary imaginations. No previous experience writing poetry required. All are welcome.
---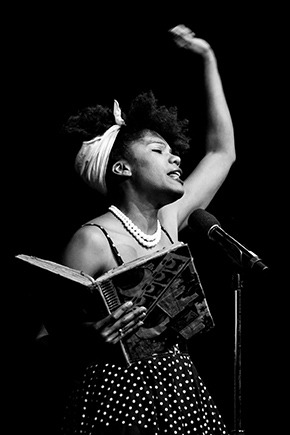 Krysten Hill led a workshop at the Disappeared Quipu exhibit October 31, November 7, 14, 28
Krysten Hill is the recipient of the 2016 St. Botolph Club Foundation Emerging Artist Award. Her chapbook, How Her Spirit Got Out, received the 2017 Jean Pedrick Chapbook Prize. She received her MFA in poetry from UMass Boston where she currently teaches. She has showcased her poetry on stage at the Boston Book Festival, Merrimack College, The Massachusetts Poetry Festival, and other places. Her work can be found in apt, The Baltimore Review, B O D Y, Up the Staircase Quarterly, Word Riot, Muzzle, PANK, Tinderbox Poetry Journal, Winter Tangerine Review and elsewhere.
---
Cecilia Vicuña: Disappeared Quipu
"Rooted Narratives"

Prompted by the exhibition, "Cecilia Vicuña: Disappeared Quipu," participants will explore the power in revealing the diverse nature of ourpersonal and collective stories. We will use immersive and sensory-driven writing exercises tomeditateon the importance of memory, heritage, and creative imagination. We will bring our discoveries to the surface to inspire growth and conversations in our communities. No previous experience writing poetry required.