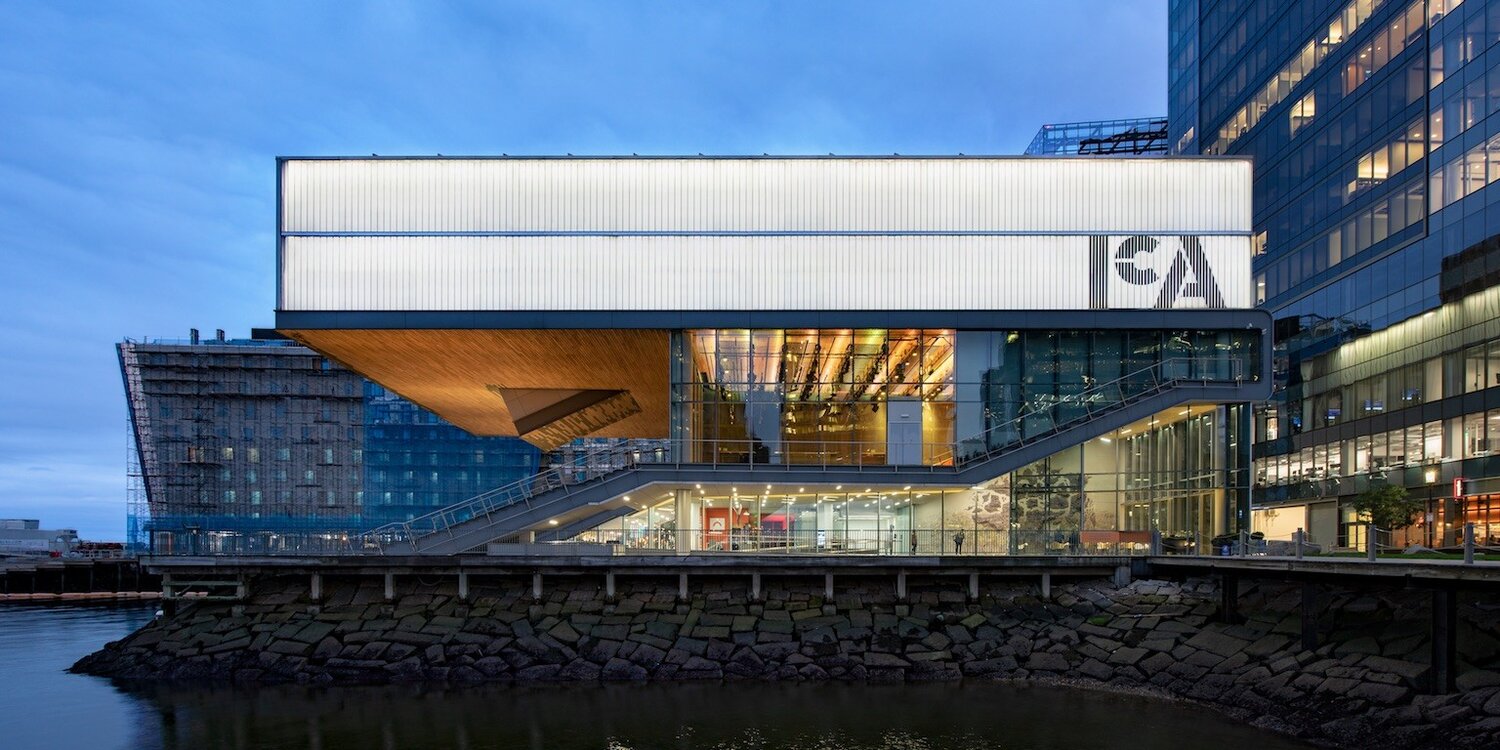 Writers from Mass Poetry including Jamele Adams, Martha Collins, and Enzo Silon Surin provide basic tools and exercises to get you started composing your own poetry and seeing the art on view at the ICA through a new lens. These two-hour workshops will focus on art in the exhibition When Home Won't Let You Stay: Migration through Contemporary Art. Come prepared to write! The workshops will include group conversation, close looking at works of art, and time to write at least the beginnings of a poem. A chance to share what you've written or observed will be provided at the end.
Writing Workshop with Jamele Adams Saturday, October 26th, 10:30am-12:30pm
This is an all-ages writing workshop, as a part of the ICA Play Date series. Play Dates offer FREE admission for up to 2 adults per family when accompanied by children ages 12 and under. Youth 17 and under are always admitted free to the ICA.
jamele adams aka Harlym 1Two5 remains well known nationally and in multitudes poetry circles. Known as Harlym 125, he is a frequent and highly regarded figure in competitions, performance, concert and beyond. 125 has become a part of the Boston area poetry scene and joined teams of poets who have won numerous competitions regionally and nationally. 125 has also become well known in the Boston area for his work leading workshops dealing with issues of diversity, equity and inclusion. Several times in the last couple of years, Harlym has been called to local high schools, colleges and communities to help bring a calm and constructive unity after incidents of racial injustice have occurred. Known for his work, Harlym 1Two5 is often asked to be a panelist or to give presentations on a broad range of topics regarding diversity and pluralism, and also is asked to prepare presentations in response to very specific incidents or conditions. Appearing at dozens of college campuses every year. He is the "HUMAN HIGHLIGHT OF POETRY AND EDU-ACTIVISM."
---
Writing Workshop with Enzo Silon Surin Sunday, November 10th, 10:30am-12:30pm
Enzo Silon Surin, Haitian-born poet, educator, speaker, publisher and social advocate, is the author of two chapbooks, A Letter of Resignation: An American Libretto (2017) and Higher Ground. He is the recipient of a Brother Thomas Fellowship from The Boston Foundation and is a PEN New England Celebrated New Voice in Poetry. Surin's work gives voice to experiences that take place in what he calls "broken spaces" and his poems have appeared in numerous publications including Crab Orchard Review, Origins, and Transition Magazine/Jalada. Surin holds an MFA in Creative Writing from Lesley University and is currently Professor of English at Bunker Hill Community College and founding editor and publisher at Central Square Press. His debut full-length poetry collection, When My Body Was A Clinched Fist, is due out from Black Lawrence Press (Summer 2020).
---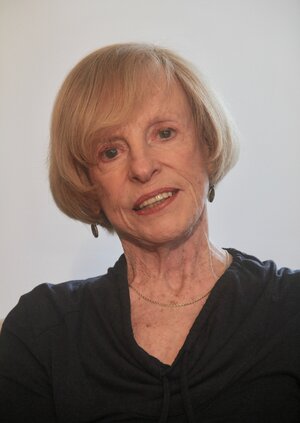 Writing Workshop with Martha Collins Sunday, December 8th, 10:30am-12:30pm
Martha Collins has just published her tenth book of poetry, Because What Else Can I Do. Some of her previous volumes include Admit One: An American Scrapbook and the book-length poem Blue Front. Collins has also published four volumes of co-translated Vietnamese poetry.
Born in Nebraska and raised in Iowa, Collins was educated at Stanford University and the University of Iowa. She founded the Creative Writing Program at the University of Massachusetts-Boston, and for ten years was Pauline Delaney Professor of Creative Writing at Oberlin College. She served as Distinguished Visiting Writer at Cornell University in 2010, and currently teaches (and is available for) short-term workshops. Editor-at-large forFIELD magazine and one of the editors of the Oberlin College Press, she lives in Cambridge, Massachusetts.
---
Gallery Talk with Oliver De La Paz Sunday, December 8th, 2-3pm
Oliver de la Paz is the author of five collections of poetry: Names Above Houses, Furious Lullaby, Requiem for the Orchard, Post Subject: A Fable, and The Boy in the Labyrinth which is forthcoming in 2019 from the University of Akron Press. He also co-edited A Face to Meet the Faces: An Anthology of Contemporary Persona Poetry. A founding member, Oliver serves as the co-chair of the Kundiman advisory board. He has received grants from the NYFA and the Artist Trust and has been awarded two Pushcart Prizes. His work has been published or is forthcoming in journals such as Poetry, American Poetry Review, Tin House, The Southern Review, and Poetry Northwest. He teaches at the College of the Holy Cross and in the Low-Residency MFA Program at PLU.