Our poet-in-residence program is a program dedicated to bringing poetry to less privileged communities and schools in order to share the power words can have. Our mission as Mass poetry is to catalyze the spread of poetry within Massachusetts, and we believe that must begin in schools and with children, by showing the next generation the versatility and depth of poetry in the Commonwealth.
Regie Gibson
Poet-educator at Josiah Quincy Upper School
Regie Gibson is a poet, songwriter, author, workshop facilitator, and educator. Gibson and his work appear in the film Love Jones, based largely on events in his life. In 1999 he performed for the award-winning Traffic Series at Chicago's Steppenwolf Theater where he adapted the work of Kurt Vonnegut.In addition, he has performed at The Art Institute of Chicago, Chicago's Museum of Contemporary Art, Chicago Field Museum of Natural History, and many other venues. Gibson is widely published in anthologies, magazines, and journals, such as Power Lines, An Anthology of Poetry along with Pulitzer-Prize winning poets Gwendolyn Brooks, Yosef Komunyakaa, and Lisel Mueller. His first full-length book of poetry, Storms Beneath The Skin, was released in 2001.
---
Anthony Febo
Poet-educator at Mario Umana High School
Febo is a Puerto Rican poet and teaching artist from Lowell, MA. As an educator, Febo provides young people with tools for their own learning. For the last 13 years he's been practicing and developing his own pedagogy, sharing it in after school programs, non-profits, summer camps, museums, and more recently as the artist in residence at Edward M Kennedy School. As an artist, Febo tours the country individually and as half of the cooking and poetry duo Adobo-Fish-Sauce. His work explores what it means to actively choose joy in the face of what is trying to break you.
---
Wendy Drexler
Poet-educator at New Mission High School
Drexler is a poet living in Belmont, Massachusetts. She received her BA from the University of Pennsylvania. Her third poetry collection, Before There Was Before, was published by Iris Press in April 2017. She is the author of Western Motel (Turning Point, 2012), and a chapbook, Drive-ins, Gas Stations, the Bright Motels (Pudding House, 2007), which was nominated for a Pushcart Prize.
---
JD Debris
Poet-educator at Edward M Kennedy School for Health Careers
JD Debris writes poems, songs, and prose. He was a Goldwater Fellow at New York University from 2018-20, where he completed his MFA. His work has been chosen for Ploughshares' Emerging Writers Prize, and he has twice been named to Narrative's 30 Below 30 list. His releases include the chapbook SPARRING (Salem State University Press, 2018) and the music albums BLACK MARKET ORGANS (Simple Truth Records, 2017) and JD DEBRIS MURDER CLUB (forthcoming).
---
Gregory Glen
Poet-educator at Ipswich High school
Gregory Glenn is a writer and artist based in Massachusetts. He is the Beloved Editor Supreme at Unpopular Writer, and former poetry editor for Soundings East. His poetry has most recently been featured in Poetry Soup Magazine, and Drunk Monkeys, among others.
---
Hannah Baker-Siroty
Poet Educator at Ipswich High School
Hannah Baker-Siroty has degrees from The University of Wisconsin, Madison and Sarah Lawrence College. She has been awarded fellowships from The Vermont Studio Center and The Writers' Room of Boston. Hannah teaches writing at Pine Manor College and is in the process of finding a publisher for her first book of poems, Odd of the Ordinary.
---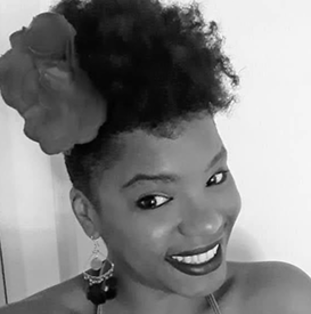 Krysten Hill
Poet Educator at Salem High School
Krysten Hill is the author of How Her Spirit Got Out (Aforementioned Productions, 2016), which received the 2017 Jean Pedrick Chapbook Prize. Her work has been featured in The Academy of American Poets, apt, B O D Y, Boiler Magazine, Up the Staircase Quarterly, Muzzle, PANK,Tinderbox Poetry Journal, Winter Tangerine Review and elsewhere. The recipient of the 2016 St. Botolph Club Foundation Emerging Artist Award and 2020 Mass Cultural Council Poetry Fellowship, she received her MFA in poetry from University of Massachusetts Boston, where she currently teaches.