Calling all Boston teens: help us write the next chapter of our new teen spoken word program. Leadership positions, paid stipends, workshops led by renowned spoken word poets, monthly open mics. Sign up now!
Overview
Spoken Word at Mass Poetry is a weekly writing and performance workshop series led by Mass Poetry's Poetry Coalition Fellow Anthony Febo at GrubStreet's Center for Creative Writing. It's a community. It's a space for youth to feel free to write, express, and create.
But it's more than that — there are open mics on the Calderwood Stage, guest poet workshops, paid stipends, and a Teen Council. The group meets at the Center for Creative Writing in Seaport every Wednesday at 4 PM (but drop in as early as 3pm to hang out and have some snacks). Travel assistance will be provided and programming is free. Sign up today! Form closes September 15th.
Class Schedule
Visit us at the Center for Creative Writing on Wednesdays, 3:30 – 6:00, every week. Come through to learn more about the program, take part in a workshop, explore the space (which includes a bookstore, stage, podcast studio, and cafe) and gather with new friends. Full schedule will be released closer to the start of the program.
Center for Creative Writing
50 Liberty Drive
Suite 500
Boston, MA 02210
(Entrance is facing the Marina and the ICA)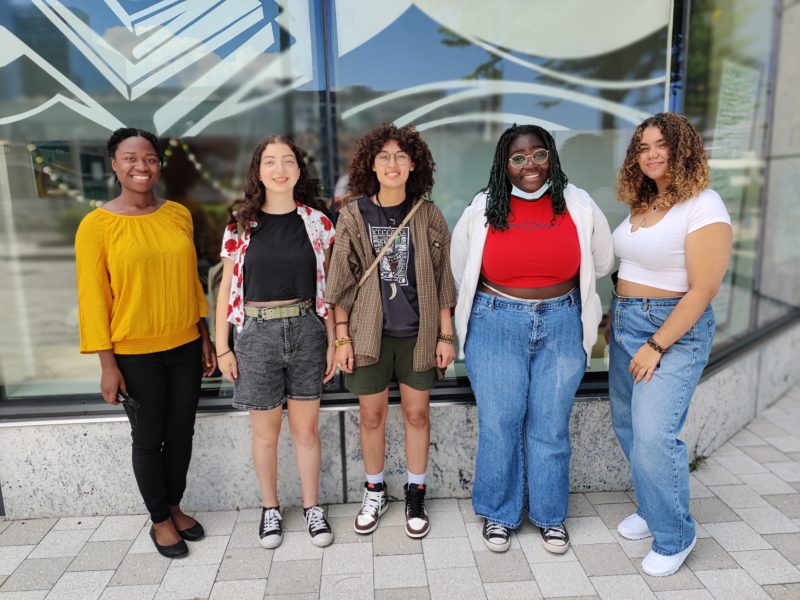 FAQs
What is the Spoken Word Program and why should I join it?

Spoken Word at Mass Poetry is an opportunity for Boston area youth to come together through the art of spoken word. The sessions will be an opportunity to practice skills from different art forms and adapting them into writing poetry.
Spoken word? As in performance? Will we be performing?

Yes! Spoken word is poetry meant to be performed out loud. And as much as we will practice in our sessions, we will also have the opportunity to practice at a monthly open mic hosted at the Center for Creative Writing.
Do I have to have experience writing or performing?

Not at all! We are ready to accept you where you are at and build from there. There will be a number of different workshops offered in both writing and performance to help sharpen your skills.
When and where are the sessions being held?

The sessions are scheduled for Wednesday's from 4:00 – 6:00.

They are being held at 50 Liberty Drive, Boston, MA – the Center for Creative Writing (aka Porter Square Books: Boston Edition, aka GrubStreet Seaport)

It is a 14 min walk from South Station

Or from South Station transfer to Silver Line, get off at Courthouse, then it's a 5 min walk to the Center for Creative Writing
Do I have to pay anything?

No, matter of fact, we will pay you! There will be monthly stipend for youth that participate in the sessions as well as assistance in travel. We believe in the skills being developed in the sessions, we seem them as work, so we believe in paying people for their work.
Who are the instructor(s)?

There will be monthly special guests from Boston based poets as well as traveling poets, but the lead instructor is Mass Poetry's Poetry Coalition Fellow Anthony Febo. Spoken Word will also be supported by other team members of Mass Poetry.
About the Instructor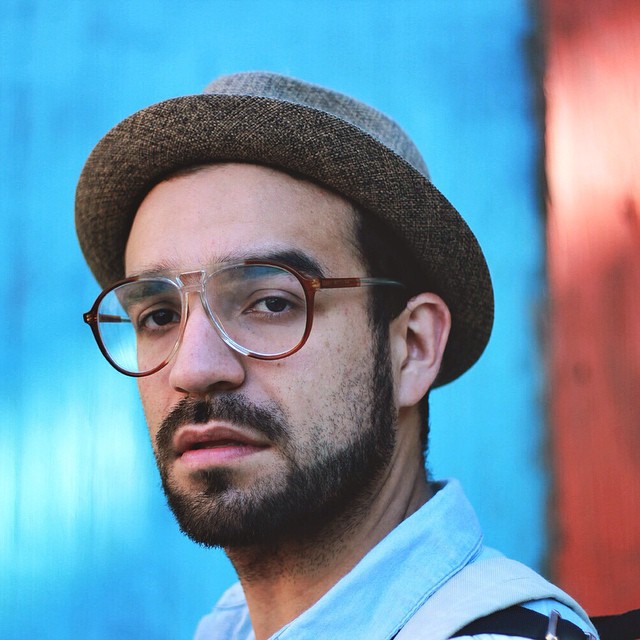 Anthony Febo is a Puerto Rican poet, teaching artist, and new dad living in Arlington, MA. Febo has been performing and teaching poetry and theatre for over a decade in the greater Boston area. His ability and love of remixing different forms got him featured as part of WBUR's The ARTery 25. In the classroom, Febo treats each workshop as it's own celebration. He draws on his experiences in theatre spaces, museums, non-profits, and art centers. On the stage, he's toured the country individually and as half of Adobo-Fish-Sauce: a cooking and poetry collaboration. His work examines what it means to actively choose joy in the face of what is trying to break you. Weaving performance into his writing, he examines issues such as toxic masculinity, family, culture, identity, and the role representation plays into a person's development. His first full length book of poetry, Becoming an Island, can be purchased at Game Over Books.