Haloed
Marjorie Thomsen
Galileo would be stunned: Jupiter's 79
moons, handmade wool dryer balls, beer-
infused cheddar and perhaps even how
a scarf can be tied in so many ways. Pretty
the liquid in a mason jar: ginger tea, honeybee's
honey, ice, gravity. Someone writes equanimity
into their marriage vows, another cuts up
old painter pants, quilts them so we feel
the splatter. We all have the urge
to urge on humanity. Stars still tumble and stun.
Night sounds travel unabashed. A small wooden
saltcellar made of acacia tree, brimming with sea.
Love, please pass the salt.
It's more intimate to say thank you than I love you.
Previously published in SWWIM Everyday
* Writing Prompt: Try "The Negative Inversion Experiment". Read a poem and "rewrite" the poem by substituting the opposite of each word (except for articles, conjunctions, and prepositions.) Many words don't have opposites, but the possibilities are endless. Write the first word close to its opposite that comes to mind. Then once you have created some wild lines, go back and revise to create some logic. You'll be pleasantly surprised at what emerges.
This, Too, Shall Pass
Christine Jones
is what you said Sunday,
over the phone, speaking
from your small room where
all meals now are consumed &
lukewarm—half-pint milk cartons
collecting in the mini-fridge.
This, too, shall pass
is what you say, is
what you always say in times
like these, except now
to be positive means
something negative, means
you cannot leave & don't know
if Delores, your friend, will be okay.
It means hours of Solitaire, visits on Zoom,
your nightgown worn late into the afternoon.
But notice the daffodils, you'd also say.
Their abundance. And look at the herring run,
you'd insist. The wonder of their will.
Your appetite has passed, and so has your penchant
for praying, giving way to sleep. You, today
in a hospital room, tired of tests, of tubes.
Still, you say This, too, shall pass.
And the goldfinch on the thistle.
His jaunty lisp.
* Writing Prompt: If you could have dinner with anyone from history, who would it be? Make a list of everyday and not-so-everyday things you would tell them about your life and about the world as it is now. Consider beginning the poem with the name of the historical figure and how they might be feeling based on what you'd tell them—would they be thrilled, conflicted, proud? End your poem with a bit of timeless wisdom.
---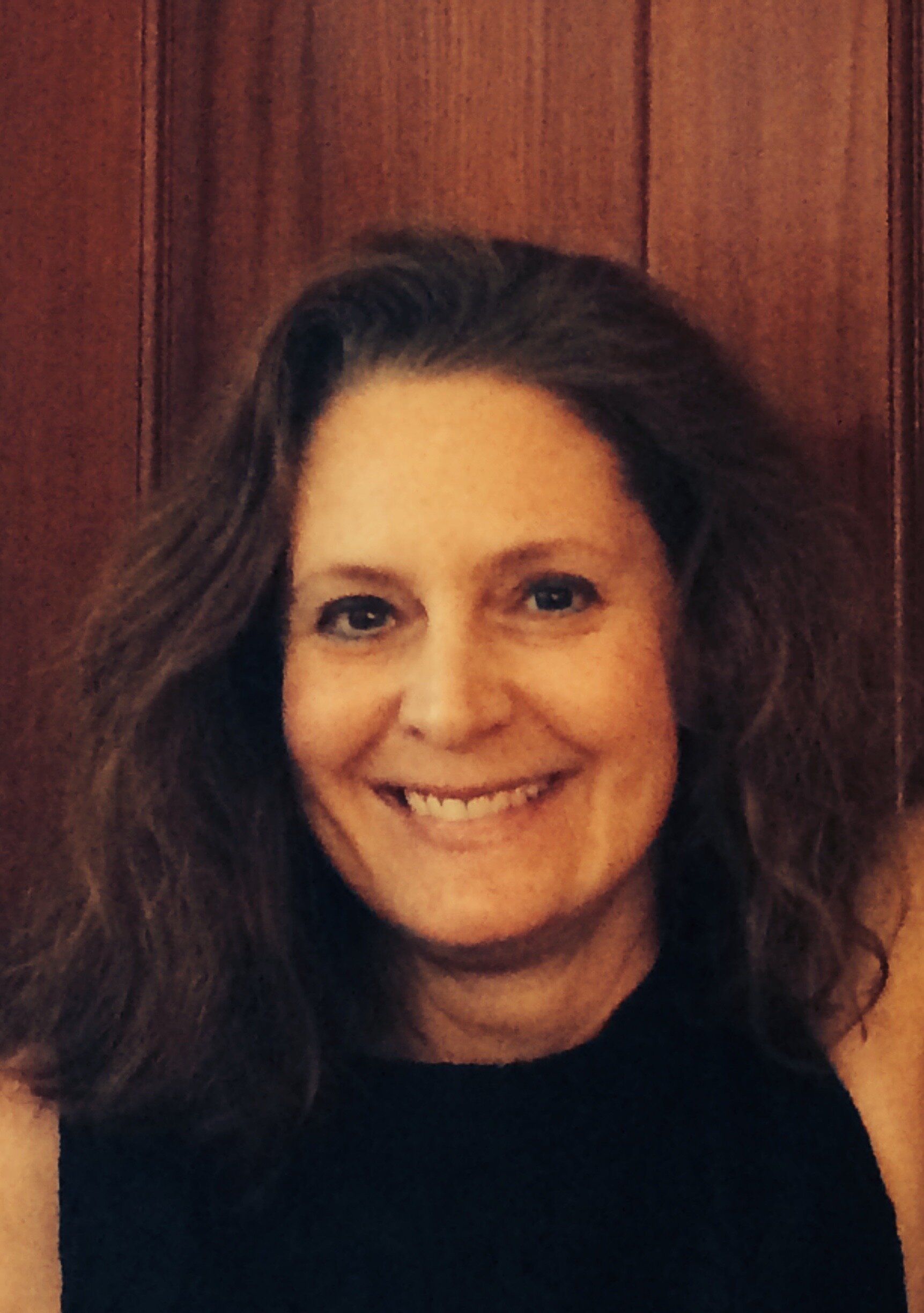 Marjorie Thomsen loves teaching others how to play with words and live more poetically in the world. She is the author of Pretty Things Please (Turning Point, 2016). Two poems from this collection were read on The Writer's Almanac. One of Marjorie's poems about hiking in a dress and high heels was made into a short animated film. She was nominated twice for a Pushcart Prize and Best of the Net. She also earned certification through Mass Poetry and Lesley University to be a Poet in Residence in the Massachusetts Public Schools. For several years, she served on the board of the New England Poetry Club. Marjorie holds a master's in social work and is a psychotherapist and an instructor at Boston University's School of Social Work. She lives in Cambridge with her family.
---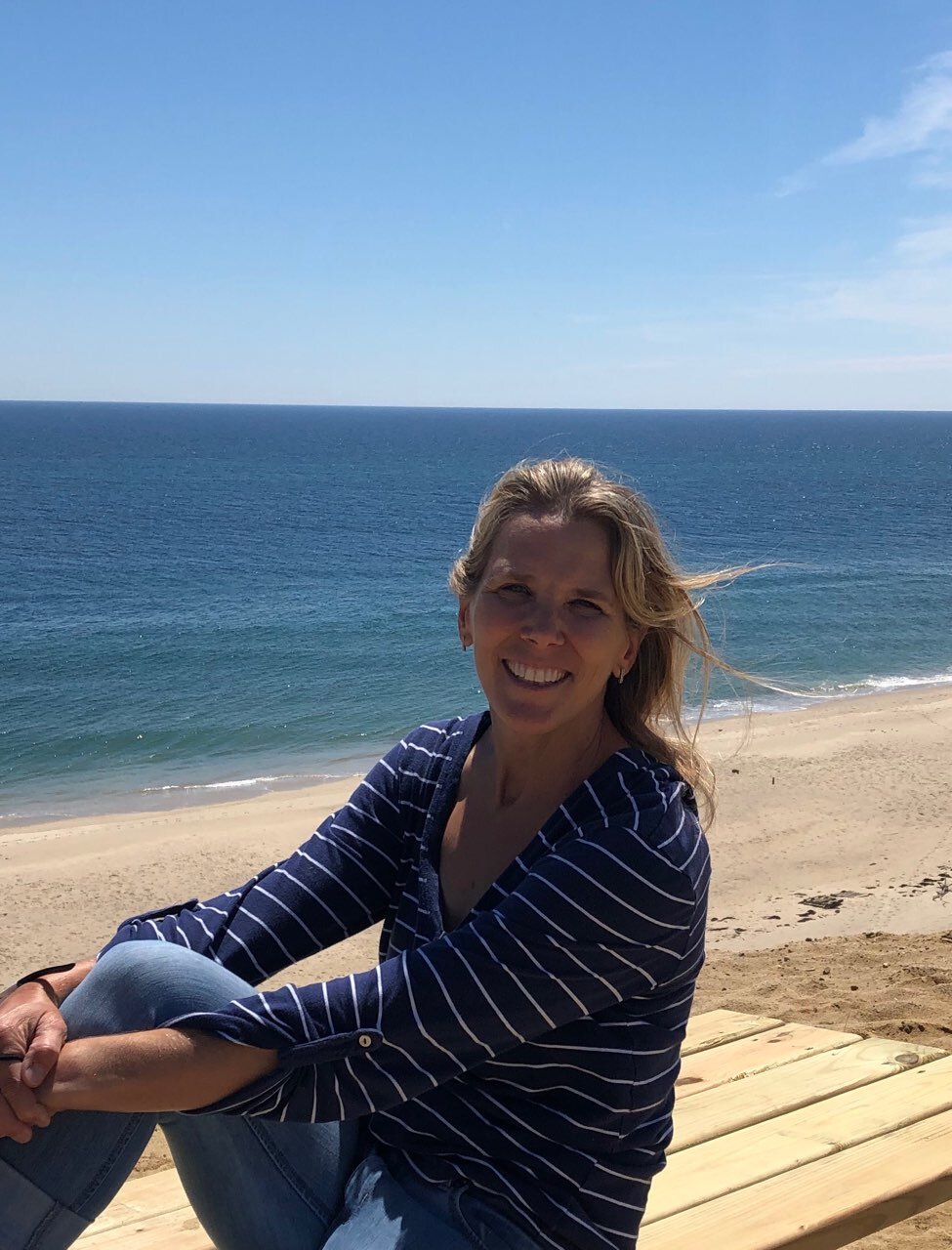 Christine Jones is from Cape Cod, MA and is author of the full-length poetry book, Girl Without a Shirt (Finishing Line Press, 2020) and co-editor of the recently released anthology, Voices Amidst the Virus: Poets Respond to the Pandemic (Lily Poetry Review Books, 2020). She is also founder/editor-in-chief of Poems2go and associate editor of Lily Poetry Review.