Getting to Know Rebecca Kaiser Gibson, Author of Girl as Birch
When did you first encounter poetry? How did you discover that you wanted to write poems?
Aside from a book of nursery poems, with Wynken, Blynken, and Nod on the midnight-blue cover, and a small scary-looking witch in the bottom corner, my first encounter was probably my parents, who didn't much read poetry, but could recite "Evangeline" together—a poem they'd been forced to memorize in their NY public schools. I didn't so much discover I wanted to write poetry as I suddenly just did it.  I remember two early ones—a poem about cinnamon I wrote to a little jar of the spice.  I remember the turquoise blue ink I wrote it in, and that I then rolled up the paper and stuck it inside the jar.  I loved cinnamon.  And one other, called "A Partridge, Three Cats and a Squirrel,"—I wrote when I was about 12, and astonished to find a partridge near our suburban DC hedge. 
Do you have a writing routine? A favorite time or place to write?
I guess I don't have a routine. I was happy, in pre-pandemic days, in coffee shops, the background noises lifting me into a freedom that seems to come from being comfortably social, but freed from required interaction. Nowadays, silence and solitude do the same. When I'm just starting something, I observe myself tidying up, sweeping, picking flowers clearing the decks, circling and snuffling like a dog getting ready to settle. But later, things get sort of chaotic and it doesn't matter.
Where do your poems most often "come from"—an image, a sound, a phrase, an idea?
Seems I proceed first by the association of sounds, almost unconsciously, and then work to reconcile the unexpectedness with something that is revealed by the proximity of the words.
I work a lot in collage—juxtaposition of unexpected texture to heighten each element.  For instance, recently, in a poem that began about the Book Of Kells in Trinity College, years ago, I suddenly found the poem sporting lines from a song my father used to sing, a country song from 1956, "The Wayward Wind." Without understanding, until I put these near each other, I realized that I was charting a tension between the steady long-term discipline of monks, and the yielding to wayward impulse. 
I am especially intrigued by the dance of words on the page—the spaces, the leaps, the duets that can be accomplished by varieties of lineation, and the intentional spacing between lines and words.  It seems a capacity that is available in poetry. I aim to mimic some of the ways the mind clusters and clarifies.
Which writers (living or dead) have influenced you the most? 
Marianne Moore is one poet I loved early on.  Her extraordinarily specific personal templates for her poems seem to have allowed an equally spectacular and apt departure from expectation.  Her work is full of surprise, and gratifyingly insightful.
I also fell hard for Gerard Manley Hopkins' linguistic exuberance.  I loved the pulsing energy of his work. Lately, Jane Hirshfeld's spare, spacious wisdom thrills me.  Many I've loved, few have I felt a particular "influence" on me. 
What excites you most about your new collection?
Initially, I was startled to realize that suddenly, I could claim, and explore the experience of having been a "girl." That had been such a demeaning generalization, as a young person—and then, such status-to-be-surmounted in my inchoate awareness of feminism. But time has passed, and the cogency of the experiences emerged. It was exciting to reclaim what had been hidden, from myself. 
In terms of process, it's been astonishing to have entered each poem individually, and then to discover that they were interacting with each other. I love the dynamic process of discovering connections I didn't realize were there. It's as if the poems have a life of their own, and reach across the book to reflect on one another. I mean, they seem sort of separate from me, once I work on organizing a book. 
Girl as Birch
by Rebecca Kaiser Gibson            
pretending
compliance pliant,
ancient lenience
according to a (faulty) credo:
any agile gesture
equals allure.
Then, when wind abates
stature regained, a realignment
silent-limbed liminal
resilient as a branch
pushed from the path
and springing back.
---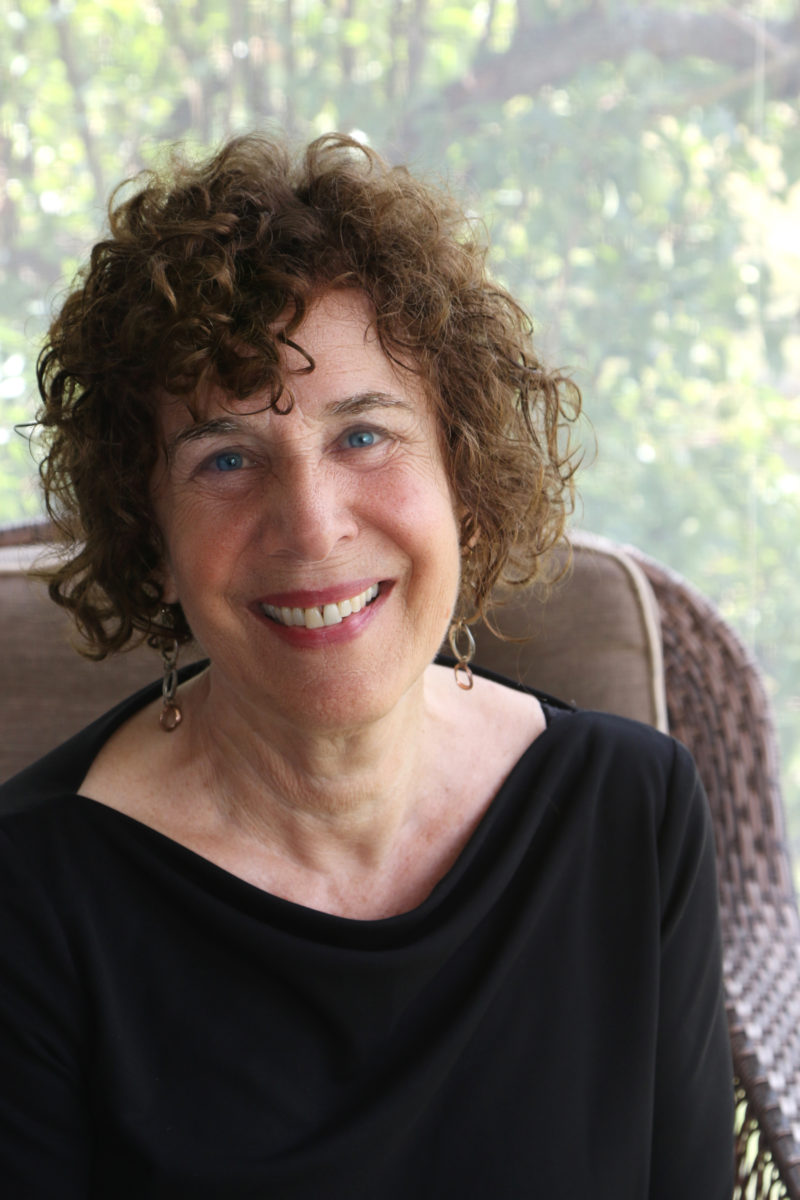 Rebecca Kaiser Gibson's poetry collections are Girl as Birch, (2022), and OPINEL (2015) from Bauhan Publishing. Her poems appear in Agni; Barrow Street, (forthcoming); Field; Green Mountains Review; Greensboro Review; Interim, (forthcoming 2022); Harvard Review; Massachusetts Review; Ocean State Review; Passengers; Salamander; Slate; Tupelo Quarterly; and VerseDaily among others. She's received fellowships from MacDowell, the Massachusetts Cultural Council, Vermont Studio Center, Virginia Center for Creative Arts, and was a Fulbright Scholar teaching poetry in India. After teaching poetry at Tufts University for 23 years, she founded The Loom, Poetry in Harrisville, a poetry reading series. Learn more at www.rebeccakaisergibson.com