When did you first encounter poetry? How did you discover that you wanted to write poems?
I first got really interested in poetry when Ms. Stanley, my sophomore English teacher in high school, introduced us to people like Langston Hughes, Robert Frost and Gwendolyn Brooks. She really got us to hear the voices and personalities behind the poems. I wrote some poetry back then but it was, you know…a bit "earnest" and obvious.
Do you have a writing routine? A favorite time or place to write?
When I worked full time I often stayed up late writing. Since I retired four years ago I still do that, but I spread my work out across the day. I like to work at home, but when I start to get cabin fever I'll head off to a library or coffee shop.
Where do your poems most often come from—an image, a sound, a phrase, an idea?
Many of my poems start with an image or an observation; I'll see something interesting on the street and that images rattles around in my head and I'll start writing about it. Other times I'll have an experience or interaction with someone that grabs my attention and makes me think, "Hmmm…guess I'll have to write about that." Occasionally there'll be some political or social issue I want to address. But I usually do so on a personal scale.
Which writers (living or dead) do you feel have influenced you the most?
I've always been drawn to storytellers who can address complex feelings and ideas in plain language that engages thoughtful and intelligent people. Frost and Hughes. Rita Dove. And I like poets who can bring humor to serious work, people like Ted Kooser and Billy Collins.
Tell us a little bit about your new collection: What's the significance of the title? Are there over-arching themes? What was the process of assembling it? Was is a project book?
My book's title is Memento Mori, Latin for "Remember, you must die." That might sound gloomy or scary to some, but the Romans didn't really mean it to; it was more like a reminder and inspiration to use your time well. I wanted the poems in this collection to reflect on mortality and change, sometimes in ways that were serious and sad, and other times with a touch of humor.
"Memento Mori"
I
According to legend, a Roman general
who won a great battle would be paraded
through the streets of the city,
standing in a chariot, waving to the tens
of thousands cheering and shouting his name.
Behind him would stand a common soldier,
or sometimes a slave, holding a crown
above the general's head in a
gently mocking gesture
and whispering in his ear,
to keep his vanity and pride in check,
"Remember…you must die."
II
There's a tiny bump on the back
of my right hand, invisible to the eye.
Years ago when I was being prepped
for brain surgery, a catheter
was inserted there and the bump remains.
Sometimes when I'm tired, or bored
or anxious, I'll realize
my finger has been moving over
it slowly, back and forth,
stroking it like a talisman.
III
The late afternoon light that
slants through the blinds
painting zebra stripes
on the dining room table
takes me back to my sister's last day
when she lay in the hospital bed
and the sun streaming through the window
illuminated the salt-and-pepper hair
wispy and dry, spread out against her pillow.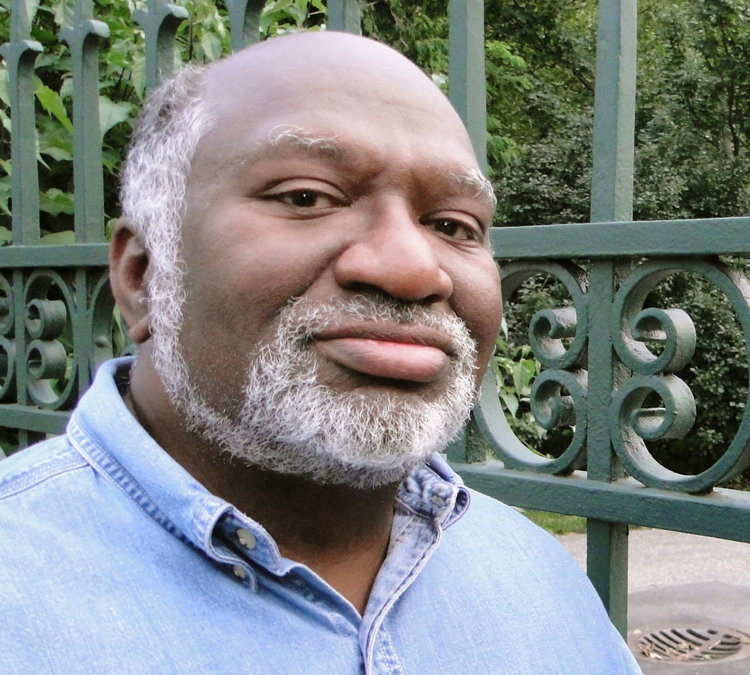 Charles Coe is the author of two books of poetry: All Sins Forgiven: Poems for My Parents and Picnic on the Moon, both published by Leapfrog Press. A third volume, Memento Mori, has just been released by the same publisher. Charles is also the author of Spin Cycles, a novella published by Gemma Media. He was a 2017 Artist-in-Residence for the city of Boston and is an adjunct professor of English at Salve Regina University in Newport, Rhode Island, where he teaches in the MFA program.
Photo credit: Roberto Mighty