Corvid Spring
by Elizabeth Moore
Bird-watching soars amid COVID-19 as Americans head outdoors
— AP headline, May 2, 2020
Since I cut your hair on the patio
the backyard birds have been threading
it into their nests. Now chicks come
of age in your curls. Early mornings
I hear them clamoring to be fed, all mouth
and inborn insistence cleaving the shell
of the cold. What to make of all this life
and all this sickness? How to account
for this world? Up the road, at the asphalt
refinery, I recently heard a man and crow
going at it, one cawing back at the other
in call and response, as if arguing or speaking
a common language. Crow to man, or
man to crow—you couldn't have said who
was who, who wanted to keep living more.
Nothing to do but make do; the nests hold
forth through the seasons. The inexorable
earth turns summerward as your hair
grows in to feather the tips of your ears.
Previously published in Boston Literary Magazine (June 2020).
* Writing Prompt: Write about a specific new activity you performed or situation you found yourself in this past year because of the pandemic—such as cutting your own or someone else's hair for the first time, or spending more time outdoors. How did this activity reflect your own and others' resilience in this time, whether practiced out of necessity or pleasure? How did it connect you to a larger world?
Litany
by Robbie Gamble
Remain in the light, though it may waver.
Remain in the gentle grasp of hands you trust.
Remain open-mouthed, wide-eyed, arms spread to possibility.
Though dark oceans are rising, remain afloat.
Remain at your post: at the blackboard, on the shop floor, hand on the plough.
Remain upright, remain in motion, remain ever on course.
Remain gorgeous, remain lyrical, remain for the last encore.
Remain outraged at cruelties that gouge through our humanity.
Remain for the casualties, chant their names in the streets.
For all the barbed words that would hook you, remain thick-skinned.
Shoulder your remaining hurt and empty, bring it with you.
Foothold, slip, foothold: remain focused on ascending.
Remain calm in the belly.
Remain eye-to-eye.
Remain sane.
Remain.
Previously published in Poems2Go (January 20, 2017).
* Writing Prompt: Anaphora, or repetition, is a powerful poetic tool. Write a poem that repeats a particular word or phrase such as "This day…" or "I remember…" to build momentum or emphasis through your piece. See what happens when you use your phrase in different contexts
---
Elizabeth Moore
Elizabeth Moore is the author of "The Truth and the Life" (Alternative Book Press, 2014), and her poetry has appeared in Pangyrus, Print Funeral, and Boston Literary Magazine. She lives with her husband in the MetroWest area of Massachusetts.
---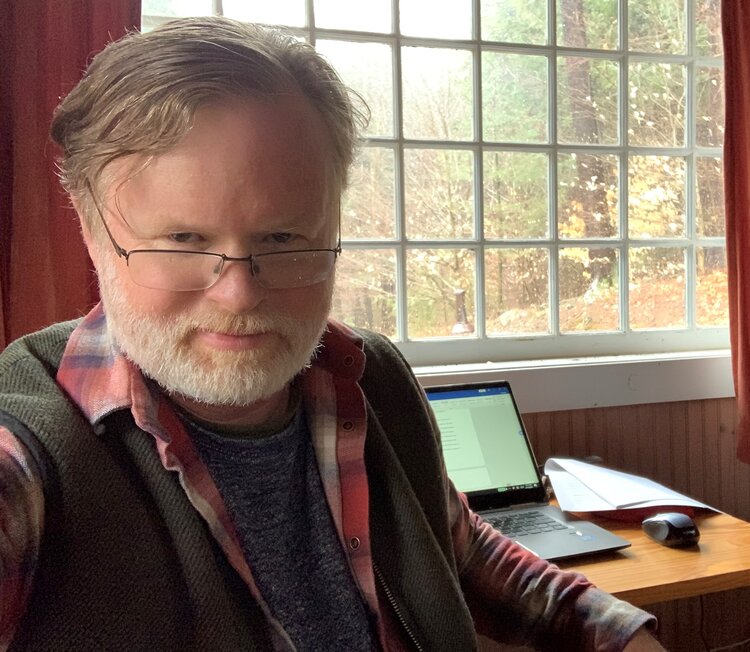 Robbie Gamble
Robbie Gamble's poems have appeared in the Atlanta Review, Pangyrus, RHINO, Rust + Moth, and Pacifica Literary Review. He was the winner of the 2017 Carve poetry prize. He serves as associate poetry editor for Solstice: A Magazine of Diverse Voices. After working for twenty years as a nurse practitioner with Boston Health Care for the Homeless Program, he now divides his time between Boston and Vermont.