Abecedarian for the Future
by Ada Limón
All the old gray gods have fallen
back to their static realms of myth
cleared from the benches, thrones,
dragged kicking to their stone tombs,
each one grizzled by their swift exile
frayed, bedraggled, forced to kneel,
give up their guns, armor, swords,
hand over their passports, global security
identification, and be stripped bare.
Justice has relegated them to history,
kept nothing but the long rancorous
list of crimes (slaughterers all)
molded them into dull cement statues
not to worship, but as a warning most
ominous. Here stood Greed and his brother
Pride, note their glazed inhuman eyes,
question their puny stature now, how
rodent-like, how utterly overthrow-able.
Still, remember how long they ruled?
Tyrannical and blustering, claiming
universal power, until the kinder masses
voted the callous thin-lipped lizards out?
What a day that was! The end of hatred,
xenophobia, patriarchal authority—but
yes, we waited too long, first we had to
zero out, give up on becoming gods at all.
Previously published in jubilat (Issue Number 37).
*Writing Prompt:
The Messy Now — Start by describing where you are right now. Describe an object that you see. Mention a friend and something they said. Mention a dream. Add in some natural element, a bird, a tree, etc. Tell us something you need. Repeat a word or line three times. Add a chorus or a lyric of a song you love. Apologize for something. Tell us the day or the date or the time, or all of that. Tell us something you're scared of. Tell us something you love.
Tomorrow
by Joe Pan
Today is not today, because it is still
yesterday. & yesterday was the day
before yesterday, & the day before that.
There will never be a new day so long
as we live in this, our long yesterday.
They did not take another black life
today, because this is no new day,
it's still yesterday. & the yesterday
we live in has been a long, long day.
People talk about tomorrow as if
they'd ever lived in a tomorrow
but no one has lived in a tomorrow,
we just have today, which is not
today, but yesterday, & yesterday
we know has been a long, long day.
Many times a day I think about it,
this possibility of a tomorrow,
here in the heat of day, in what
feels like an irrepressible heat
of an interminable day. I think
about what it will take to turn
this day into something not this day,
what will bring the night upon us
& pull the heat from our bodies
& quiet us. Or I think of our bodies
Quietly repairing in the night
between this day & whatever
comes after this day. I can sense
the new heat, & hope it is not
just a new yesterday. I can sense
it blending with the night until
there is no difference between
the two, until there is.
Previously published in jubilat (Issue Number 30.5).
* Writing Prompt: Email a friend and have them send you 12 words that aren't nouns. Head to your thesaurus and find 12 antonyms for those words. Use these words to write a short poem of 12 lines, one antonym used per line. Once finished, destroy the poem—erase it from your hard drive, toss the page, burn it, etc. Make a note in your calendar to return to the memory of the poem a week later. When you sit to write, your mind will remember some of the words and some images and an overall sense of a thing—write back into that sense of the thing, which will contain the best parts of the old poem, because they will only contain the more memorable parts.
This issue of The Hard Work of Hope is produced in partnership with jubilat.
---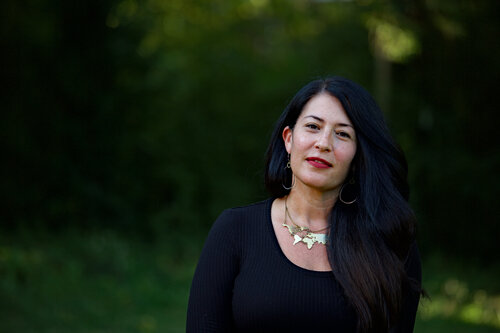 Ada Limón
Limón, a current Guggenheim fellow, is the author of five poetry collections, including The Carrying, which won the National Book Critics Circle Award for Poetry.
---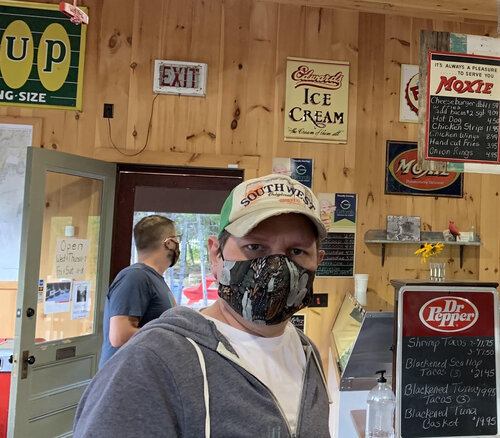 Joe Pan
Joe Pan is the author of five poetry collections, including the best-sellers Operating Systems and Hi c cu ps, and served as coeditor of the popular Brooklyn Poets Anthology. His work has appeared in such venues as the Boston Review, Hyperallergic, The New York Times, and The Philadelphia Review of Books. He is the founding publisher and editor-in-chief of Brooklyn Arts Press, an independent publishing house honored in 2016 with a National Book Award win in Poetry, as well as serving as the publisher of Augury Books, honored in 2020 with a Lambda Literary Award for Lesbian Poetry. In 2013, with his wife, Joe cofounded the services-oriented activist group Brooklyn Artists Helping.