A conversation between Erica Charis-Molling and founder & editor Carl Annarummo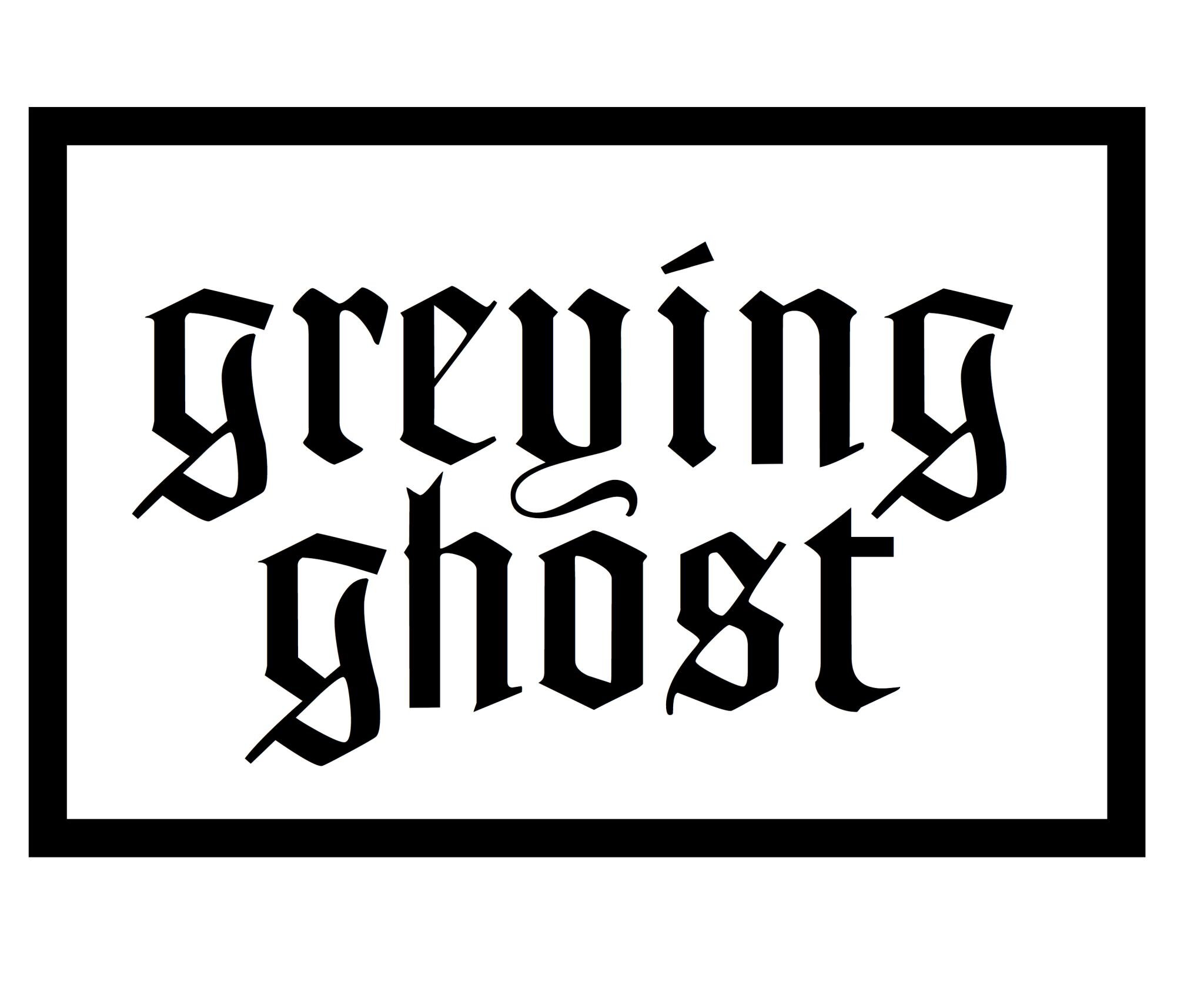 Greying Ghost was started in March of 2007 by Carl Annarummo in a steamy attic apartment just outside of Boston, Massachusetts. Since its inception the press has released nearly 150 chapbooks, pamphlets and ephemera; each painstakingly printed, assembled, and distributed by hand, in house. Over the past few years we have acquired a tabletop printing press and have begun the process of creating prints and broadsides. In addition to letterpress, the press also utilizes xerox technology (ha!) and inkjet printers. The mission has and will continue to be to pour blood, sweat, and tears into the work of dedicated authors who titillate and wrench our guts.
Erica Charis-Molling: Let's start at the beginning. How did the press get started?
GGP: It started in March of 2007. I don't really remember the exact moment where I thought: "I'll start a press!" I just sort of, did it. I knew a lot of great writers. I had a lot of free time on my hands. I was energetic and impressionable enough to figure out how to design and print books. I bought a decent printer and some alright looking paper and off we went. The rest, as they, is history.
Tell us a bit about the press. What sets your press apart from other publishers?
GGP: I do everything myself. I solicit, design, edit (somewhat), print, assemble, hawk, and ship everything myself. I'm not beholden to anybody. I don't owe anyone or anything money. So maybe this affords me the ability to take on projects that maybe another press might pass on. First-time authors or artists, for instance.
Can you give us a preview of what's forthcoming from your catalog, as well as what in your current catalog you're particularly excited about?
GGP: In my own personal life I've really taken a liking to photography. So it's exciting to solicit work from photographers and be able to make books that tell a story through visuals rather than words. In fairness to all the authors and artists with books forthcoming through Greying Ghost I won't single out any one in particular, but I have about six or seven chapbooks coming out and they are all so different from one another. That's what I find so exciting about running a press – variety can make the life of a small-time publisher so spicy.
What are you visions and goals for the press? Where you see publishing going in general?
GGP: Keep taking chances on stuff I have a strong gut feeling for. Keep making interesting physical artifacts. Keep trying to provide a space for as many different voices as I can and to keep listening to what they're saying.
What's in your reading pile, either from your press and from other presses?
GGP: I'm opening up the submission window soon so for the rest of the year I'll be knee deep in manuscripts. The only thing I'm reading now is an older book by Bill Buford called "Among The Thugs". It's about soccer hooligans and it's the best book I've read all year. Which says more about me and my reading habits than anything.
What advice would you offer someone looking to publish with you?
GGP: Be patient.
What advice would you offer someone thinking of starting a small press?
GGP: Learn how to do as much as you can with your own two hands. It's more rewarding and also, more importantly, cheaper. Publish work that you respect and admire and would run through a field of rakes to deliver to a reader. Print on nice paper.
Learn More About Greying Ghost Press
Erica Charis-Molling is a creative writing instructor and librarian at the Boston Public Library. Her writing has been published in Crosswinds, Presence, Glass, Anchor, Vinyl, Entropy, and Mezzo Cammin. She's an alum of the Bread Loaf Writers' Conference and received her M.F.A. in Creative Writing from Antioch University.