When did you first encounter poetry? How did you discover that you wanted to write poems?
My mother instilled my love of reading. She encouraged me to get my library card at a young age and to take out as many books as I wanted. Then I crashed my bike riding home from the library with a plastic Stop & Shop bag full of books hanging from the handlebars. Before that, I remember being about three and angry at my family, so I wrote a note that said I hate you and left it on the kitchen table, only I'd written "I hat you" and everyone had a big laugh. Then in elementary school I used to write stories to read in front of the class. By the time I was 10 or 11, I was listening to Nirvana on a Walkman, obsessed with Kurt Cobain, aware that he was known as an interesting lyricist and trying to hear and understand the words then write my own songs.
Around that time, I started keeping a poetry journal along with one of my friends down the street. We'd share poems—maybe this only lasted one summer. At some point, I wrote a very angry piece about the Holocaust, a kind of adolescent crie de cour against Nazis and neo-Nazis and racism and hatred. I must have been learning about the Holocaust in school because I had vivid images of the concentration camps in my head and I wrote this passionate poem that took hold of me, giving me a voice that was and wasn't mine. I had never spoken or written so forcefully in any kind of sustained tone and register. My friend was so impressed that he copied the poem into his journal!
Do you have a writing routine? A favorite time or place to write?
In the best of times, when I have a specific project I am excited about, I wake up very early every morning and write for a couple hours. Few things are more enriching and pleasurable than making steady progress exploring, selecting, distilling and editing words and ideas for a coherent ongoing project that has a definitive framework but still seems full of possibility. There's a leisurely urgency to this type of writing.
Over the last year I've been so busy with different book projects that I have been forced to remain very focused and efficient, constantly looking after manuscripts. These days I'm happy to let the words arrive. I keep pocket-sized notebooks with me and jot on the go. Moving physically through varied spaces and expanses—the sidewalk, the beach, a cemetery, a forest—is always engaging and fermentative. I write first drafts by hand and often poems will sit in my notebook for a long time before I type them. They steep and age and take on different qualities. It takes a year at least—often much longer—for me to feel very confident that a poem is finished.
As Poet Laureate of Plymouth, Massachusetts I've had the opportunity to write with a more public voice and also to engage local history in poems. I've written many commissioned poems in the last year and I've experienced how inspiring fear of a deadline can be! I might have a few weeks to write a poem on a particular theme: a high school graduation, encouraging voting, Juneteenth—I am always listening, noting lines and phrases, hoping the words will coalesce before I have to share them publicly. And they have so far. Perhaps it's luck. I have great faith in language.
Where do your poems most often "come from"—an image, a sound, a phrase, an idea?
My poems almost always begin with a phrase that occurs to me, or something I read, hear or mishear. Some seed of language stuck in memory's teeth. Then the poem builds itself around that.
But I also like to think in terms of projects, topics that suddenly seem perfect for a book or a series of poems exploring a particular theme or point of view or event. Most often the project I had originally conceptualized is not realized, or if it is realized, it's very different from what I had originally thought I intended. It's like planning a baroque cathedral and ending up with a lean-to. But if ideas produce anything—a poem or a line or two—that's triumph.
Which writers (living or dead) have influenced you the most?
I am a compulsive reader. I can't even begin to compile a comprehensive list of all the writers who have influenced me most.
Chard DeNiord, who was my teacher during undergraduate and graduate studies, has influenced and helped me immensely. Michael Waters, Joshua Weiner, Burt Kimmelman, Michael Heller, Jane Augustine, Norman Finkelstein, Douglas Piccinninni, Mark Terrill, Cralan Kelder, Elizabeth Gross, Joshua Mensch and Christopher Crawford are all poets and friends whose writing and living mean a lot to me. The Irish poet and scholar Justin Quinn, another teacher and friend, inspired me to start thinking about poetry transnationally.
Poetry in translation has played a significant role in my poetics. The recently deceased Polish poet Adam Zagajewski was a revelation when I first read him in English translation in the book Without End (2003). The Czech Surrealist Vítězslav Nezval, whose poetry I've translated, has inspired me with his madcap, precise playfulness and vivid, ranging vocabulary.
What excites you most about your new collection? (Significance of the title? Overarching themes? Process/experience of assembling it?)
Joshua Weiner, a brilliant poet, translator and friend, summed it up perfectly: "In Small Talk, Stephan Delbos has accomplished, if not the impossible, then the highly unlikely feat of fusing a Rilkean Romanticism with something like Bunting's al dente concision and taut rhythms, a squaring the circle of a 21st century modern lyric that no one could have predicted." I was blown away by the accuracy of this, the way it illuminates some of my unexpressed motivations for this book.
The title Small Talk harmonizes with the title of my previous collection, Light Reading. Both are playful and self-deprecating. Poetry for me is a way of reading the world. It is also a mode of communication, a way to take on and process all that life has to offer. Sure, let's talk about the weather, but only as evidence of the wonder and mystery of being alive!
There's a progression through the three sections of the book, from the indestructible strength of youth to the manic exhaustion of raising a child, to a middle-aged plateau of wary acceptance and curiosity.
The first section, "Here Nor There," moves through settings including Plymouth, Prague, Salzburg and Belgrade. These poems meditate on translocality, examining the evanescence of relationships and experience, the intimacy of presence and absence, and memory's perseverance.
The second section, "A Child's Guide to Candor," is a long poem about my son and his journey into language and identity. In this poem I'm thinking about how parents bequeath vocabulary and how that vocabulary helps the child establish their relationship with the world.
The third section, "News and Selected Poems," focuses on public figures and events including the Fukushima nuclear disaster, the bombing of the Boston Marathon, and violence in Gaza, considering the relationships between event, language, and media presentation. The ensuing elegies and narrative poems allude to cultural figures including Aleksandr Solzhenitsyn, Allen Ginsberg, Bob Dylan, Charles Bronson, Dick Gregory, Michael Jackson, Pilgrim settlers and Wampanoag tribespeople, scrutinizing the overlap of personal and public history, and the creation of cultural identity.
Small Talk is a summary of my greatest preoccupations in life and poetry.
---
Tiny Miracles
Tonight I watched the tiny miracle of street lamps
waking—false stars strung where sunlight
failed as I leaned on a phone booth by a boulevard
thick with numb machines. Tungsten teaches us
darkness falls but rise and burn, yes
nevertheless. Stumbling home on a decade-old dawn,
I saw stoplights blink like beating
hearts, but the bloodshot stare of a high school
drop out all-night gas station cashier shone
lonelier. In youth, I did not know the body
is a hollow place we hold a spark. O matchstick
life please keep me lit.

Purchase Small Talk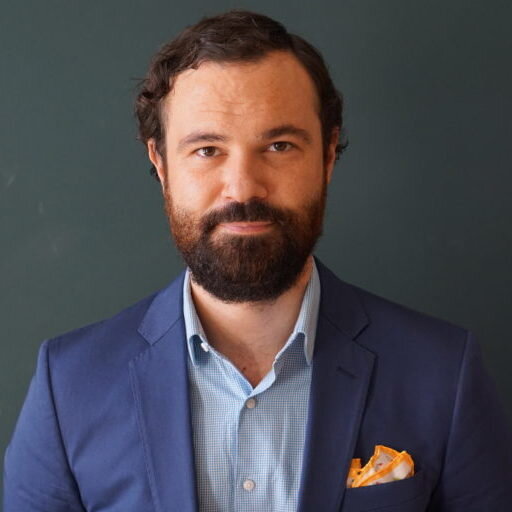 Poet Laureate of Plymouth, Massachusetts, Stephan Delbos is the author of the poetry chapbook In Memory of Fire (Cape Cod Poetry Review, 2016) and the poetry collections Light Reading (BlazeVOX, 2019) and Small Talk (Dos Madres, 2021). Two of his plays have been staged: Chetty's Lullaby, about trumpeter Chet Baker, in San Francisco in 2014, and Deaf Empire, about composer Bedřich Smetana, by Prague Shakespeare Company in 2017. His translations from Czech include The Absolute Gravedigger and Woman in the Plural by Vítězslav Nezval (Twisted Spoon, 2016, 2021), and Paris Notebook by poet by Tereza Riedlbauchová (Verse Chorus Press, 2020).