When did you first encounter poetry? How did you discover that you wanted to write poems?
I only remember loving the idea of poetry as a kid, the little daydreamer I was. I wrote a bunch of poems before the age of ten, a couple of which were published in Anthology of Poetry by Young Americans. I don't particularly remember reading poetry as a child, though I cherished a book of Walt Whitman from the Everyman's Library Pocket Poets Series. It didn't come back around until I was in my twenties and was writing music that I feel I really discovered poetry. I had always loved music for its lyrics and I began to discover poetry through musicians. I remember having books of collected lyrics by Leonard Cohen or Patti Smith and then getting their collected poems. Then suddenly I was reading poetry, lots and lots of poetry—anything I could get my hands on—and when I started writing, they weren't songs anymore.
Do you have a writing routine? A favorite time or place to write?
My writing routine is very process-based and therefore requires a very specific set up. Writing visual collage poetry does ask me to be at my desk with the source material, a knife, and glue. I have a designated space where this is always setup, which makes the routine of showing up to the space every day very easy.
It helps too that sitting down to the desk does not come with the pressure to produce a poem—there is a scope in the process of assembling these poems that is conducive to many moods; I can cut words and phrases from the source text and just make a pile, or paint and glue pages together to create a background. The poems themselves come together slowly. Pieces of them can sit on my desk for weeks before coming together. The poems in this book, on the other hand, were usually written and assembled in one sitting. This book happened very quickly.
Where do your poems most often "come from"—an image, a sound, a phrase, an idea?
The ear is essential to what gets the poem from start to finish. I write and revise out loud and am keenly aware of whatever tone is coming through and try to stay true to that. I've learned to read poetry with my ear and, since I'm working with a source text, each poem is technically coming from reading. However, I am not reading the books I am cutting up so that the context and narrative do not influence me too strongly. Instead, I read down the page in columns and cut out stacks of words. These phrases may have a strong image or a musicality that, when put next to another, give me something to write between and around. Though a phrase pulled from a book may be the spark, the real work on the poem comes from plumbing the entire book for sometimes a specific word, or even individual letters to make up the words that I'm hearing in my head.
It's strange to be writing lyric poetry with the methods of found poetry. It's a slow process—every word choice has to be so essential when it means combing a book for the word or for one that bears the letters to construct what I am looking for.
Which writers (living or dead) have influenced you the most?
Anne Sexton, Alice Notley, Anne Carson, Anna Akhmatova, Adrienne Rich, Bernadette Mayer, Sylvia Plath, Bianca Stone, Jenny Molberg, Ilya Kaminsky, and CAConrad are the ones I couldn't do without.
What excites you most about your new collection? (Significance of the title? Overarching themes? Process/experience of assembling it?)
The experience of putting it together, how quickly it came about in both its composition and production—which is also the most nerve-wracking thing about it. It was exciting to witness it gush forth with no fear or thought about its intent; only now that it's a book, it's a challenge for me to explain. 
---
when i came across the heart
when I came across
the heart of this little hunt
dented open
by starvation fish
I ran this knife
to measure the flow of
melt and in tasteless time
I filled two cups
the heat was a hunger
so great it left
their bodies
only to be forced
carving out
the rigors of a
heart now bone
out of the water
you must warp
and to go home you
must point
but it is in this
way that we
island ourselves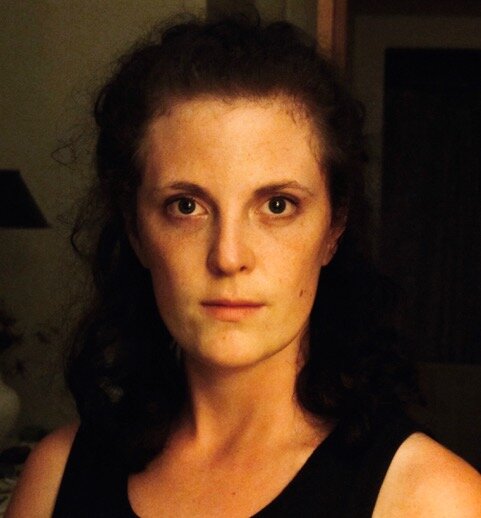 Kylie Gellatly is the author of The Fever Poems, forthcoming from Finishing Line Press (Summer 2021). Her poetry has appeared or is forthcoming in Counterclock, DIAGRAM, Iterant Magazine, Gasher, Literary North, Palette Poetry, SWWIM, and elsewhere. Kylie is the Book Reviews Editor for Green Mountains Review, Editor-in-Chief of Mount Holyoke Review, and is a Frances Perkins Scholar at Mount Holyoke College. For more, visit www.kyliegellatly.com