Pandemic Origami
Melanie Braverman
1. Imagine a map pinned with the locations of what you love–
people or places or animals.
2. Next fold the map between those points so the distance between you
and them is reduced to the width of the crease you made from folding.
3. Behold the Seine or the elephant or the teacher this relentless
time has prevented you from visiting though she lives less than a mile
4. from where you are on the map. The loneliness you feel now
is contained in the breadth of that fold
5. slight but voluminous as the paper balloons your Japanese best friend
taught you to make when you were nine and spent the whole day
6. at her tidy house folding and folding until the kitchen table was crowded with them.
I wonder where that girl is now? I wonder who she is keeping herself away from?
Writing Prompt: Write a poem in which each line is numbered and sequential. The sequence can be anything: "leaping", referential, or concrete.
---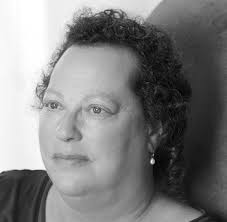 Melanie Braverman is the author of RED (Perugia Press, 2002), winner of the Publishers Triangle Audre Lorde Award. Work has appeared in POETRY, American Poetry Review, and the New York Times Sunday Magazine. She is also Co-founder and Cultural Director of the Alzheimer's Family Support Center.